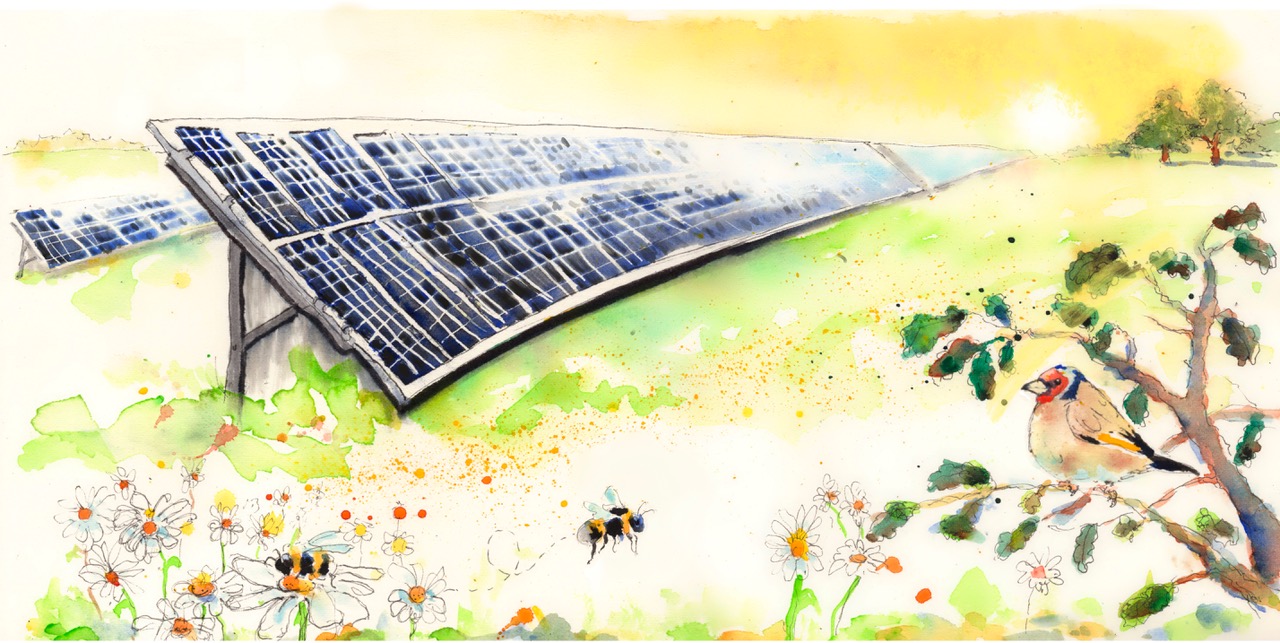 Photovolt Development Partners
We are a developer of utility-scale photovoltaic power plants, delivering clean, renewable energy to the National Grid.
We cover all development phases, from site acquisition, engineering, public consultation, financing and construction management through to commissioning and trading.
Projects are delivered ready to build, or exporting to the grid post construction.
Our team has delivered a large number of projects to date, all of which will be significant contributors to the global race to Net Zero. Our most ambitious project to date has been a power plant with 480MWp capacity, located on the remote island of Ukujima, Japan which will be connected to the grid via a 60km HVDC submarine cable.
We have now moved our focus to the UK. We are investing in several projects to deliver clean solar energy to the country, including Botley West Solar Farm.
Meeting the country's energy needs and delivering national infrastructure
The UK Government has legislated to commit the country to achieving net zero carbon emissions by 2050, and to de-carbonising electricity by 2035. These commitments mean the country urgently needs more renewable forms of electricity production.
To hit its target, the UK's reliance on fossil fuels must be replaced by cleaner, more secure sources of energy. Producing homegrown, green electricity at scale is key to delivering a reliable supply of energy to UK homes and businesses, reducing the country's dependence on imported energy and exposure to energy price fluctuations.
Many conventional gas-fired power stations have closed and the contribution of the UK's nuclear power stations is set to fall dramatically by 2028, no longer generating sufficient power to support the nation's energy needs. The generation output of projects like Botley West will be vitally important if the Government's commitments are to succeed, significantly helping to deliver the transition to Net Zero.
Socio-economic and community benefits.
Community agriculture

We work closely with local social enterprises and charitable organisations to enable community agriculture on the unused margins of our site. There, regenerative agriculture helps the soil to recover, insects and animals to thrive and provides an opportunity for local residents to grow their own food and to till the land where they may not have had the opportunity before. The soil of often exhausted land is improved without the use of chemicals.
Community employment
We work with local enterprise organisations such as OxLEP to ensure maximum employment opportunities from our development in order to give young people the opportunity to join an industry that is experiencing very rapid growth. We collaborate with local colleges to offer apprenticeships and work-experience, as well as employment agencies to bring those not working back into the labour force. Solar farms provide supply chain and employment opportunities during the construction and operational phases, with a number of full-time posts created after commissioning.
Community consultation

Throughout the development of a project, we consult with and inform local residents, planning authorities and other stakeholders. It is key for us to explain the layout and design of our projects, allowing stakeholders to respond and register their views and opinions to influence our final design.